Easily put a comfortable leather pet collar on your dog to enjoy a happy weekend together.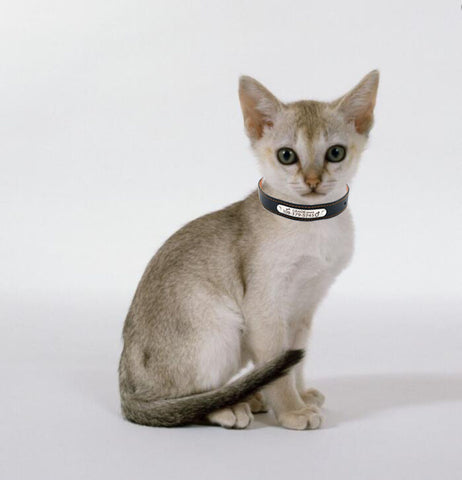 WHY CHOOSE PAWBABE'S DOG COLLARS?
Personalized Dog Collar: We provide a personalized engraving service for you to mark your pet's name and phone number on the tag.
Premium material made: Made of high-quality genuine leather conditioned for a soft yet sturdy finish, different sizes of the pet collar feature with different designs of the zinc alloy buckle, which are beautiful and more durable.
Sophisticated handmade: We open the material by hand to ensure that the leather is flawless. The edges of the leather are made of neat machine stitching, which makes the leather more textured. We pay attention to detail manufacturing.
Special attention 1: The texture and color of different batches of leather may be slightly different, which does not affect the actual use. We guarantee that the first layer of leather is used.
Special attention 2: We have 3 sizes for you to choose from, each size is adjustable. Please be noted that this pet collar is only suitable for small, even mini pets, such as little cats and small puppies.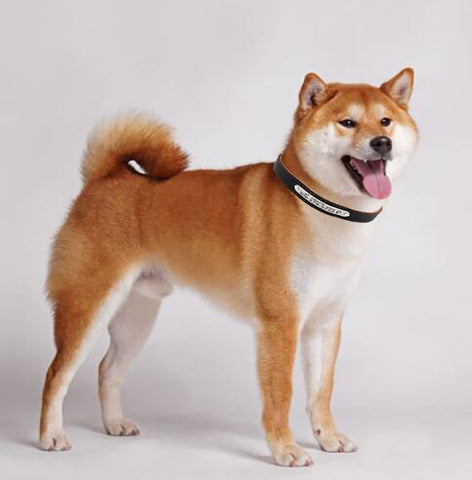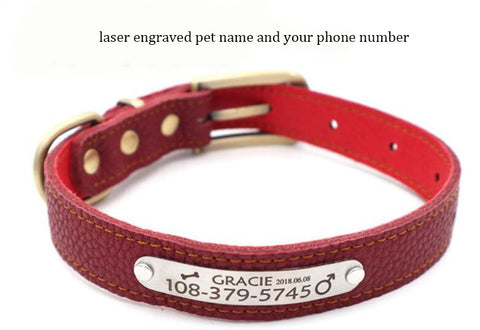 HOW TO CHOOSE THE RIGHT SIZE FOR YOUR PUPPY?

Different sizes of the pet collar feature different designs of the zinc alloy buckle.
PACKAGE INCLUDED: 1* PET COLLAR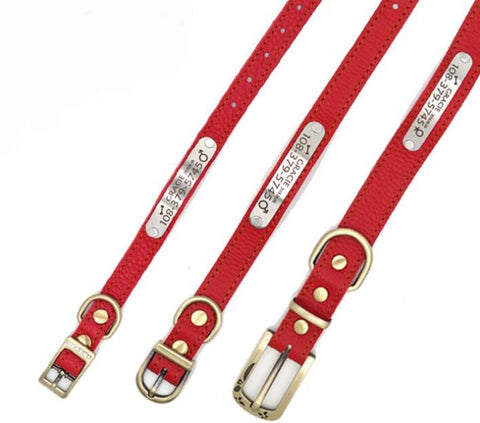 FREQUENTLY ASKED QUESTIONS
1. Where are you located and where do you ship from?

Our company and products are all

 

designed

 

in Sydney, New South Wales.
We only source high-quality Dog Collars from socially responsible businesses with ethical manufacturing practices.
Our branded products are

 

manufactured

 

in

 

the United Kingdom, China & Australia.
We

 

ship

 

our products directly

 

from

 

our warehouse in

 

Australia, China, or the United Kingdom

 

depending on the stock availability.
2. How long will it take for my order to arrive?
For customers within Australia, your order should arrive within 8 - 15 business days after processing. Please be noted that there may be some shipping delays due to the current situation but we can ensure you the package will arrive successfully.
3. Which days do you ship?
We ship orders Monday–Friday.
Please allow 3 - 5 days of processing time.
4. Which payment methods are accepted?
PayPal, Visa, MasterCard & American Express Credit Cards are welcomed here.
5. How can I track my orders?

Once your order has been shipped, you will receive an email with a tracking link.
Please allow 48 to 72 hrs for the link to show any information.
The tracking links may not update but the package is still on its way once it has left the warehouse.
6. Why is the tracking link not working yet?
Please allow up to 3 days for shipping information to show up as tracking information is only updated when the package gets through parcel point hubs. This also means that if the tracker does not update daily the package is still on its way to you. If the package is not received within 30 Business days, please contact us.
7. What is your cancellation policy?
If you find yourself in a situation where you want to cancel the order, please let us know - contact our customer support - within 24 hours. Otherwise, there is a possibility the order gets to be processed and shipped.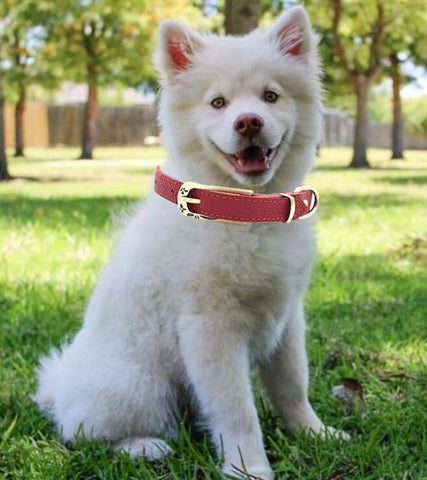 100% MONEY-BACK GUARANTEE
Unhappy with your Dog Collars? We'll take it back!
We'll stand out by our high-quality Dog Collars and your satisfaction 100% guaranteed.